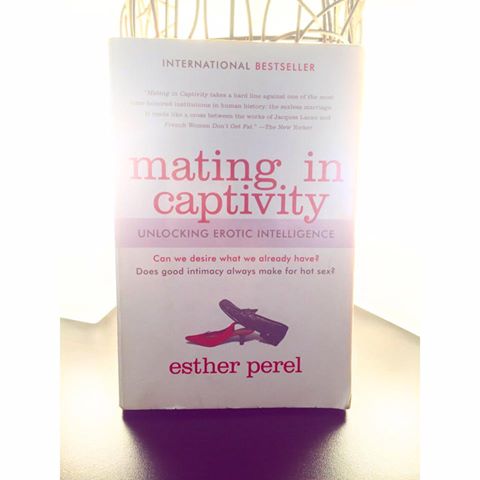 One of the most common complaints I hear as a couples therapist is about the lack of passion in relationships, especially, long-term relationships.
There is often a great deal of love, respect, and admiration, but the fire has dwindled.
Couples don't just want more sex, they want more passionate sex.
My heart goes out to them as they struggle to understand how this happens when they still find themselves in love and happy with their partner, but the thrill is gone.
Most often they have resigned to the belief that it is impossible to maintain passion & eroticism in a long-term relationship. And although it's true that relationships will change over time, eroticism & passion do not have to disappear.
Over the next few weeks, I will give some tips on how to begin reigniting the flames of desire. Long-term relationships DO NOT have to be boring, but they do require effort. If you're willing to put forth the effort and give up the belief that passion should just "naturally" happen then you can redefine your relationship.
Start off by learning more about what happens to couples in long-term relationships. Mating in Captivity by Esther Perel is my favorite book to address this topic. In it Perel challenges preconceived notions of the role sex plays in long-term relationships and describes how passion and eroticism are cultivated.
I appreciate how she addresses our complex needs for secure connection and autonomy. She brilliantly describes the way our needs for predictability and commitment are often what fan out the flames of desire and highlights the delicate line between investing ourselves fully and losing our individuality in our relationships.
If you've found yourself yearning for more passion in your relationship or want to learn how to avoid losing it in the future, add Mating in Captivity to your reading list and learn how to fuel the fire! If you finding time to read is a challenge for you then buy the audiobook!
Who knows?! This may be your hottest summer yet!
Good luck and remember that relationships are our greatest assets.
Nurture, repair, and replenish yours!
DISCLAIMER: THE RELATIONSHIP & SEXUAL WELLNESS CENTER blog is not intended to be a substitute for legal, ethical or medical consultation or for treatment and is strictly for educational and entertainment purposes. Nothing found on the website or email is a substitute for professional psychological, psychiatric or medical advice, diagnosis or treatment.
Always seek the advice of your physician or other qualified health provider with any questions you may have regarding a medical or mental health condition.